Your Petrochemical Solution
Diehl Chemical
An independent petrochemical distributor and broker serving the world wide marketplace from its Houston, TX headquarters.
We have continually provided quality products at competitive prices for over 25 years.
Quality Based
Petrochemicals
Offering customer packaging, blending, and assistance with difficult to locate and off-spec products.
Product List
About Diehl Chemical
Diehl Chemical, Inc. (DCI) is an Independent Petrochemical Distribution company founded in 1987 by Rick and Beth Diehl, headquartered in Houston, Texas.
Welcome
For over 30 years, Diehl Chemical has been the preferred chemical supplier due to competitive pricing, excellent service, good stewardship, and integrity. Offering customer packaging, blending, and assistance with difficult to locate and off-spec products.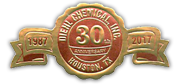 Core Competency:
Petrochemical Distribution
Headquarters:
Houston, TX
U.S. Socioeconomic Status:
SB, SDB, WOB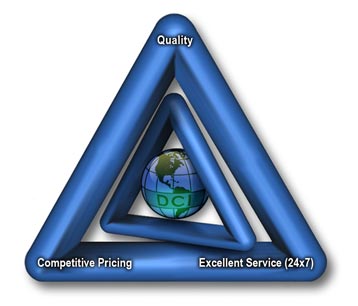 Top Five Products
Ethylene Glycol
Triethylene Glycol
Diethanolamine
Monoethanolamine
Propylene Glycol
Get a Free Quote
Do you need a product we don't normally stock, is difficult to find, manufacture or not listed on our website? We may have it in stock or can locate it for you.
submit your request
Industries
Diehl Chemical specialty is providing the highest quality products no matter the application. We only offer products that meet or exceed our customer's exact specifications, and our products are ensured to perform precisely how they're expected to. For trusted chemicals turn to Diehl Chemical. Contact us today to create the solution that best suits your needs.
Adhesives
Aeronautics
Air Force
Agricultural
Army
Automotive
Chemical
Co-Generation
Defense
Drilling
Electric Utilities
Food & Beverage
Municipalities
Navy
Oil & Gas Production
Soap & Detergent
Paint & Coatings
Pulp & Paper
Petrochemical
Pharmaceuticals
Refining
Water Treatment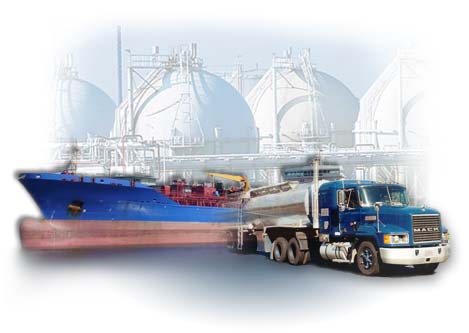 Products
Diehl Chemical has a suite of specific policies in place to ensure our business is compliant with the high standards our customers expect. Our approach to specialty chemicals distribution is to be your most reliable and resourceful partner.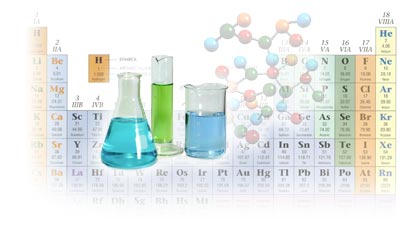 Acetic Acid
Acetic Anhydride
Acids
Alcohols
Algaecides
Alkanols
Alum
Aluminum Chloride Solution
Aluminum Stearate
Aluminum Sulfate
Amines
Ammonia, Anhydrous
Ammonia, Aqua
Ammonium Bicarbonate
Ammonium Bifluoride
Ammonium Carbonate
Ammonium Chloride
Ammonium Hydroxide
Ammonium Nitrate
Ammonium Persulfate
Ammonium Sulfate
Ammonium Thiosulfate
Amyl Acetate
Anti-Foam
Antifreeze
Aromatic 100 & 150 Solvents
Ascorbic Acid
Benzyl Alcohol
Benzyl Chloride
Borax
Boric Acid
Calcium Carbonate
Calcium Chloride
Calcium Hypochlorite
Calcium Phosphates
Calcium Stearate
C.P. Acids
Capryl Alcohol
Castor Oil
Caustic Potash
Caustic Soda
Carbon, Activated
Chlorinated Solvents
Chloroform
Chromic Acid
Citric Acid
Copper Carbonate
Copper Cyanide
Copper Sulfate
Copperas
Cresylic Acid
Cyanides
Cyclohexylamine
Detergents
Diacetone Alcohol
Diammonium Phosphate
Dibutyl Phthalate
Diethylethanolamine
Diethanolamine
Diethylene Glycol
Diethylenetriamine
Diocyl Phthalate
Dipotassium Phosphate
Dipropylene Glycol
Disodium Phosphate
EDTA
EE Acetate
Epsom Salt
Ethyl Alcohol
Ethylenediamine
Ethylene Dichloride
Ethylene Glycol
Ferric Chloride
Ferrous Sulfate
Fluorocarbons
Food Grade Chemical
Formaldehyde
Formic Acid
Fumaric Acid
Gluconic Acid
Glycerine
Glycol Ethers
Glycolic Acid
Glycols
Heptane
Hexane
Hydrazine
Hydrochloric Acid
Hydrofluoric Acid
Hydrogen Peroxide
Inhibited Acids
Iron Chloride
Isoamyl Alcohol
Isobutyl Acetate
Isophorone
Isopropyl Acetate
Isopropyl Alcohol
Magnesium Carbonate
Magnesium Chloride
Magnesium Stearate
Magnesium Sulfate
Maleic Anhydride
Manganese Sulfate
Metasilicates
Methanol
Methyl Amyl Alcohol
Methylene Chloride
Methyl Ethyl Ketone
Methyl Isobutyl Ketone
Mineral Oils
Mineral Spirits
Monoethanolamine
Monopotassium Phosphate
Monoethylamine 70%
Monosodium Phosphate
Morpholine
Muriatic Acid
N-Butyl Alcohol
Naphthas
Nickel Carbonate
Nickel Chloride
Nickel Sulfamate
Nickel Sulfate
NTA NA3 Crystals
Orthodichlorobenzene
Oxalic Acid
Paradichlorobenzene
Paraformaldehyde
Perchlorethylene
Peroxide
Phenol
Phosphates
Phosphoric Acid
Phthalic Anhydride
Phthalates
Plasticizers
Polyethylene Glycols
Polyethylenes
Polypropylene Glycols
Potassium Acetate
Potassium Alum
Potassium Bichromate
Potassium Carbonate
Potassium Chloride
Potassium Chromate
Potassium Copper Cyanide
Potassium Hydroxide
Potassium Nitrate
Potassium Permanganate
Potassium Persulfate
Propyl Alcohol
Propylene Glycol
Salt
Semi Conductor Chemicals
Silicones
Soda Ash
Sodium Acetate
Sodium Acid Pyrophosphate
Sodium Benzoate
Sodium Bicarbonate
Sodium Bichromate
Sodium Bifluoride
Sodium Bisulfate
Sodium Bisulfite
Sodium Carbonate
Sodium Chlorite
Sodium Chromate
Sodium Citrate
Sodium Cyanide
Sodium Fluoride
Sodium Formate
Sodium Gluconate
Sodium Hexametaphosphate
Sodium Hydrosulfite
Sodium Hydroxide
Sodium Hypochlorite
Sodium Hypophosphite
Sodium Hyposulfite
Sodium Lauryl Sulfate
Sodium Metasilicate
Sodium Nitrate
Sodium Nitrite
Sodium Persulfate
Sodium Phosphate
Sodium Sequicarbonate
Sodium Silicate
Sodium Silicofluoride
Sodium Sulfate
Sodium Sulfide
Sodium Sulfite
Sodium Thiosulfate
Sodium Tripolyphosphate
Solvents
Sorbitol
Stannous Fluoborate
Stearic Acid
Stoddard Solvent
Styrene
Sulfamic Acid
Sulfonates
Sulfur
Sulfuric Acid
Swimming Pool Chemicals
Tartaric Acid
Tetraethylene Glycol
Tetrahydrofuran
Tetrapotassium Pyrophosphate
Tetrasodium Pyrophosphate
Toluene
Tributyl Phosphate
Tricalcium Phosphate
Trichloroethylene
Trichlorobenzene
Trichloroethane 1,1,1
Triethanolamine
Triethylene Glycol
Tripropylene Glycol
Tripotassium Phosphate
Trisodium Phosphate
Zinc Chloride
Zinc Cyanide
Zinc Nitrate
Zinc Oxide
Zinc Stearate
Zinc Sulfate